YOUR EUCLA ITINERARY
Are you looking for an adventure of a different kind? Somewhere remote and beautiful with a variety of attractions outside of the ordinary? Add a Eucla visit to your holiday bucket-list – we've got you covered here with an itinerary that perfectly balances exploring the region and relaxing!
Day One:
Norseman to Eucla 709km
Set your alarm early, fill your 4WD with fuel, stock up on snacks for the road and start driving east! The trip will take the best part of a day - allow a bit over 7 hours for a direct trip or 10+ hours if you take our recommendations on some cool stops as follows.
First up is Balladonia – drop in and see the replica Skylab debris and the museum at and play the Skylab (Hole 12) on the Nullarbor Links. Jump back in the car and hit the 90 Mile Straight – Australia's longest stretch of straight road. As you pass through Caiguna, the road gets a little more variation again and it's time for another break. Take the turnoff 17km east of Cocklebiddy and head south to the Eyre Bird Observatory, located in the Nuytsland Nature Reserve. Established in 1977 by Birds Australia, it was the first of its kind in Australia – head to their website for more information about visiting. Once you hit the main highway again, keep heading east to Mundrabilla and stop for a quick break to play Hole 8 of the Nullarbor Links, before you jump back in the car again to reach your ultimate destination, Eucla.
Check in with our friendly staff who'll give you a rundown of our locale and direct you to your fully equipped, air-conditioned room. Take some quiet time to unwind from the drive before heading to our restaurant for some delicious fare and a well-earned drink. Hit the hay soon after – you've earned a good night's sleep.
Day Two:
After a mammoth day in the car, a lie in is on the cards today. Get up whenever you're ready and take it slow for the morning. Stroll around the Motel and Caravan Park grounds, keeping an eye out for the cheeky locals, wildlife and the big whale. Spend some time in our on-site Museum, learning about the history of Eucla and its Telegraph Station before lunch and some chill-time in your room. Head to our luxurious 100,000L underground pool for a truly relaxing afternoon. Set atop the escarpment & offering spectacular views overlooking the Southern Ocean and Great Australian Bight, grab a cool drink to enjoy poolside and indulge in a lengthy refreshing dip. Freshen up and hit up our on-site restaurant to see what delicious items our Chef has on offer for dinner. After dinner, play a game of pool in the bar, or make yourself at home in the beer garden and head for bed when you're ready!
Day Three: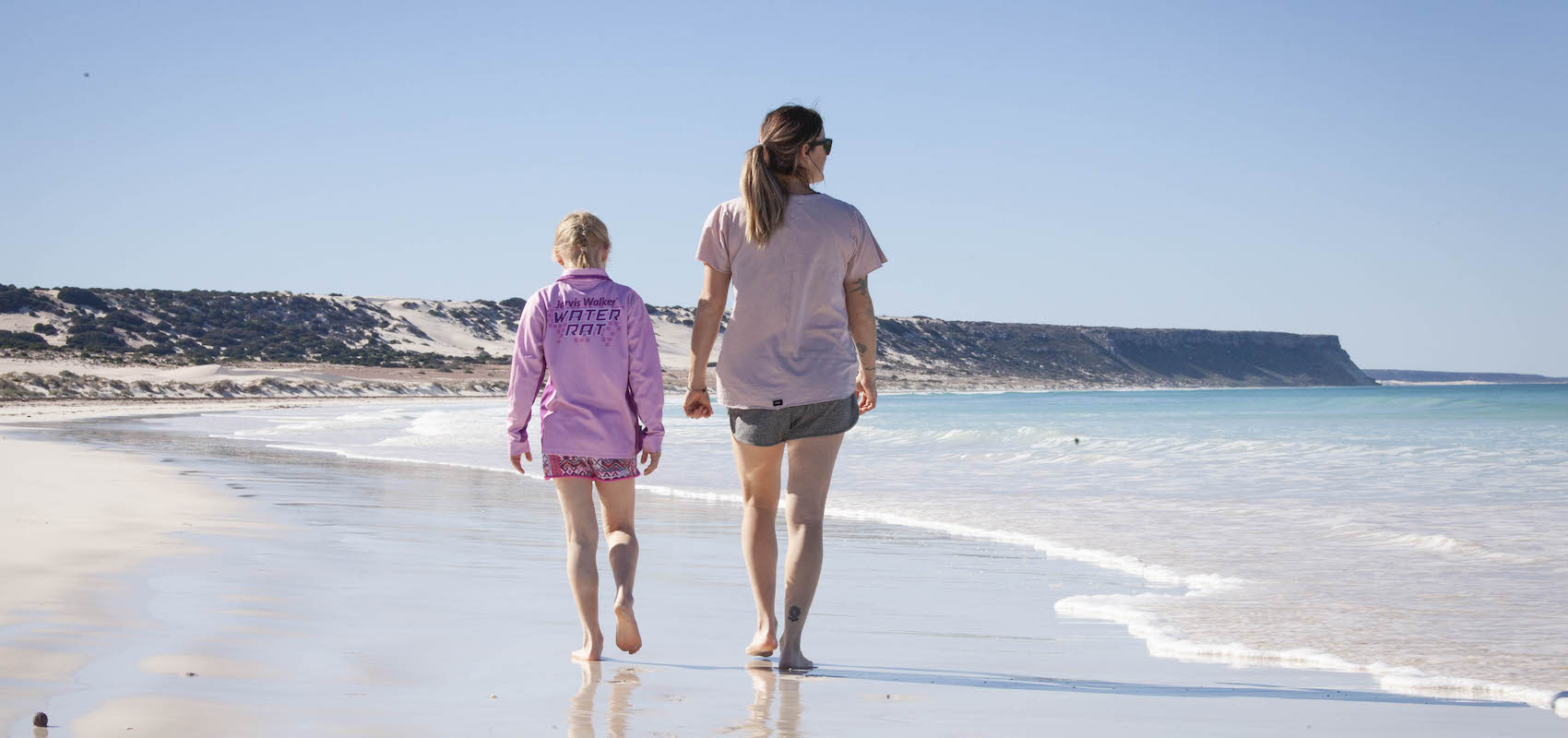 It's time to hit the beach! Pack your swimming and snorkelling gear and order some takeaway lunch to make things easy for a relaxing day. In a short 10-minute drive down the road (the last stretch is sand) from Eucla Motel, you'll be seaside. Set up on the sand for the morning, take your snorkel out and swim around the old jetty – the clarity and depth of the water around the site make it perfect for exploring. At its original length of 151 metres, the Eucla Jetty played a significant role in linking the area with the rest of the world. It served as an outpost for the region's wool and sandalwood trade and the ruins today make for a beautiful photo. Walk along the beach collecting a few ocean treasures for your take-home pile and when you're ready, head back to the car and make the short drive back up the track to pay the old Telegraph Station a visit. In the early 1900s it was the country's busiest telegraph station outside Australia's capital cities, a vital key in linking Western Australia with the Eastern States. Half swallowed by the sand dunes, today the ruins of the telegraph station are a beautiful reminder of days gone by.
On your way back to the Motel, stop in and see Eucla's Roadside Cross. Erected in October 1969, its design references the traditional wayside cross & Lithuanian heritage of the local Patupis family. A beacon for travellers, the cross situated at the top of Eucla Pass, is illuminated at night and can be seen for miles in each direction. It represents and guides all those who are travelling across the Eyre Hwy. If you're feeling like a quiet night in, have your dinner delivered to your room and take it easy – you have another big day of driving ahead of you tomorrow!
Day Four:
Eucla to Fraser Range Station 608km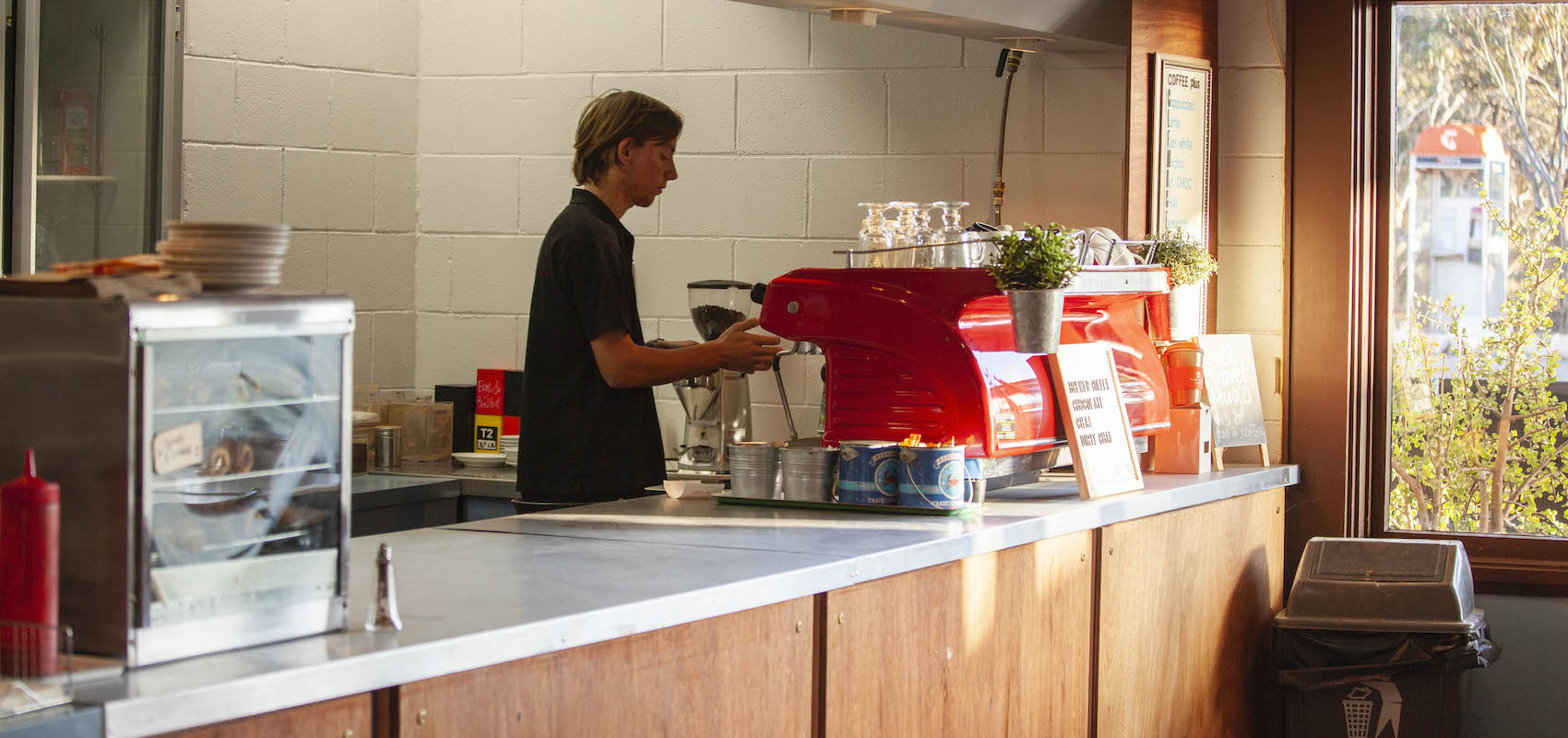 Fuel up and get your takeaway coffee from our roadhouse and prepare for the journey home. You'll pass back through Madura - stop in and play their Nullarbor Links hole (Number 9, Brumby's Run). And the good folks at the roadhouse will point you in the direction of Mullamullang Cave which lies 28 km to the north-west of Madura for those who'd like an adventurous detour on the road home.
Once you're back on the road and heading west, blast some of your favourite tunes for a sing-along to get you through to Caiguna and be prepared to get back onto Australian Western Standard Time! Interestingly, the townsite of Caiguna is one of the more modern settlements along the Eyre Highway, being established in 1962 to assist those crossing from the East to Perth for the Commonwealth Games. Grab a bite to eat and a cold drink and jump back in the car for the last part of your journey.
Stay the night at Fraser Range Station (100km east of Norseman) on your way home. Surrounded by dense hardwood forest and a range of granite hills, it's a pretty place to break up your journey, with a range of accommodation options and walks to explore. From there, it's an easy drive back to Norseman and on to your final destination, wherever that may be.
So, what are you waiting for? Put in your leave request at work, pack your gear and book your Eucla stay today. We look forward to welcoming you where the desert meets the sea!