THREE WAYS TO KEEP COOL IN EUCLA
The days are getting longer, the sun is shining that bit brighter and it's getting warm out here at Eucla! Our proximity to the desert means late spring and summer can be a bit uncomfortable, but don't worry! We've got you covered with these three ways to cool off during your Eucla stay.
A dip in our pool
Our luxurious 100,000L underground pool located at the Eucla Motel is set atop the escarpment & offers spectacular views overlooking the Southern Ocean and Great Australian Bight. Lazy days by the pool in Eucla provide the ultimate travel break on your journey. Enjoy a cool drink beside the pool with friends/family & indulge in a lengthy refreshing dip. Why not spend the entire evening poolside on a languid Eucla summer's night? Our pool is a pure oasis in the desert.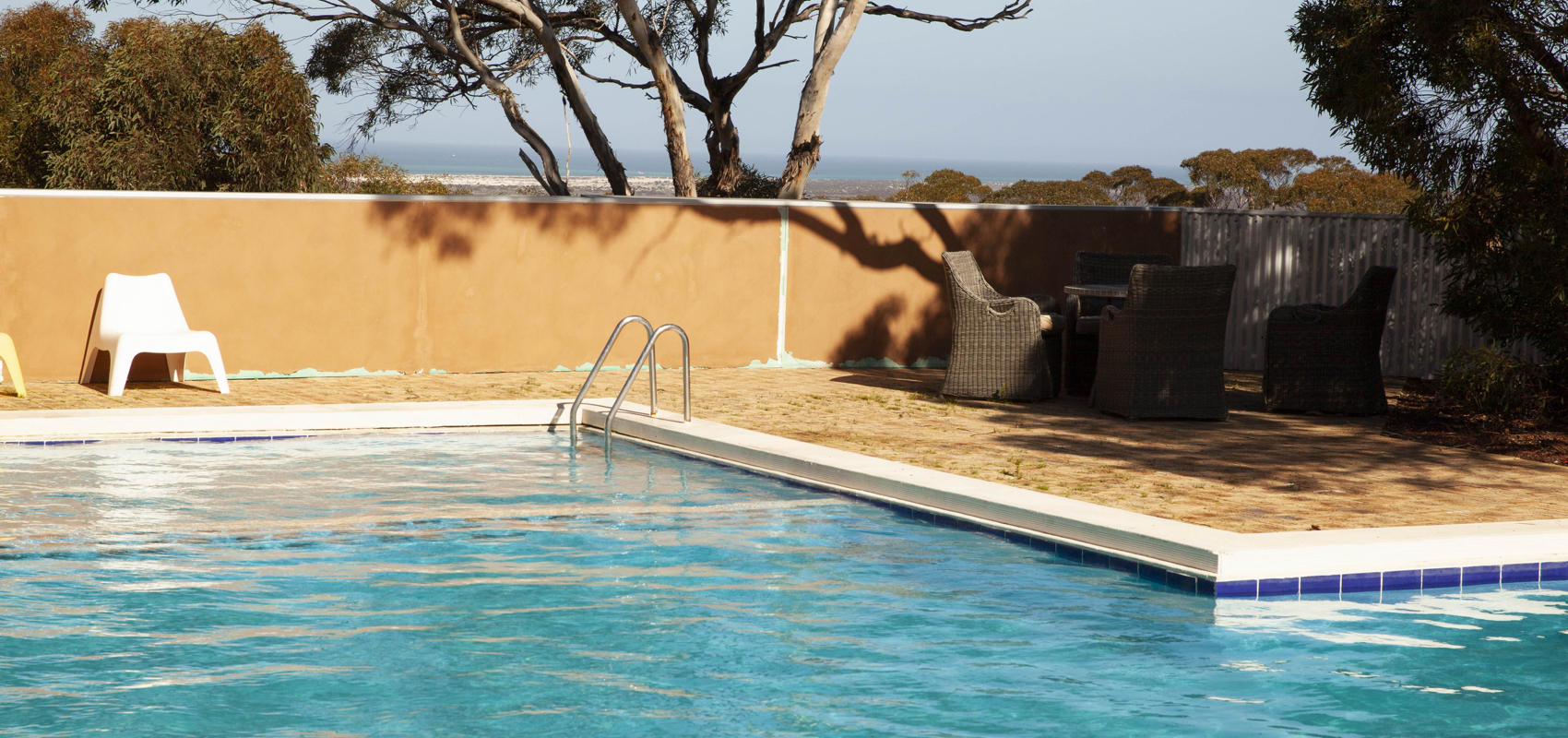 2. Swimming at Eucla beach
In a short 10-minute drive down the road (the last stretch is sand) from Eucla Motel, you'll be seaside. Much of the time, you'll have this entire beach to yourself! The ruins of the old Eucla Jetty jut out along Eucla beach and make for a great photo. The clarity and depth of the water around the site of the Eucla Jetty ruins makes it ideal for snorkelling, and there are plenty of treasures to be found along the sand. So, when the heat gets too much, jump in your car, hit the track and prepare for a refreshing dip in the Southern Ocean!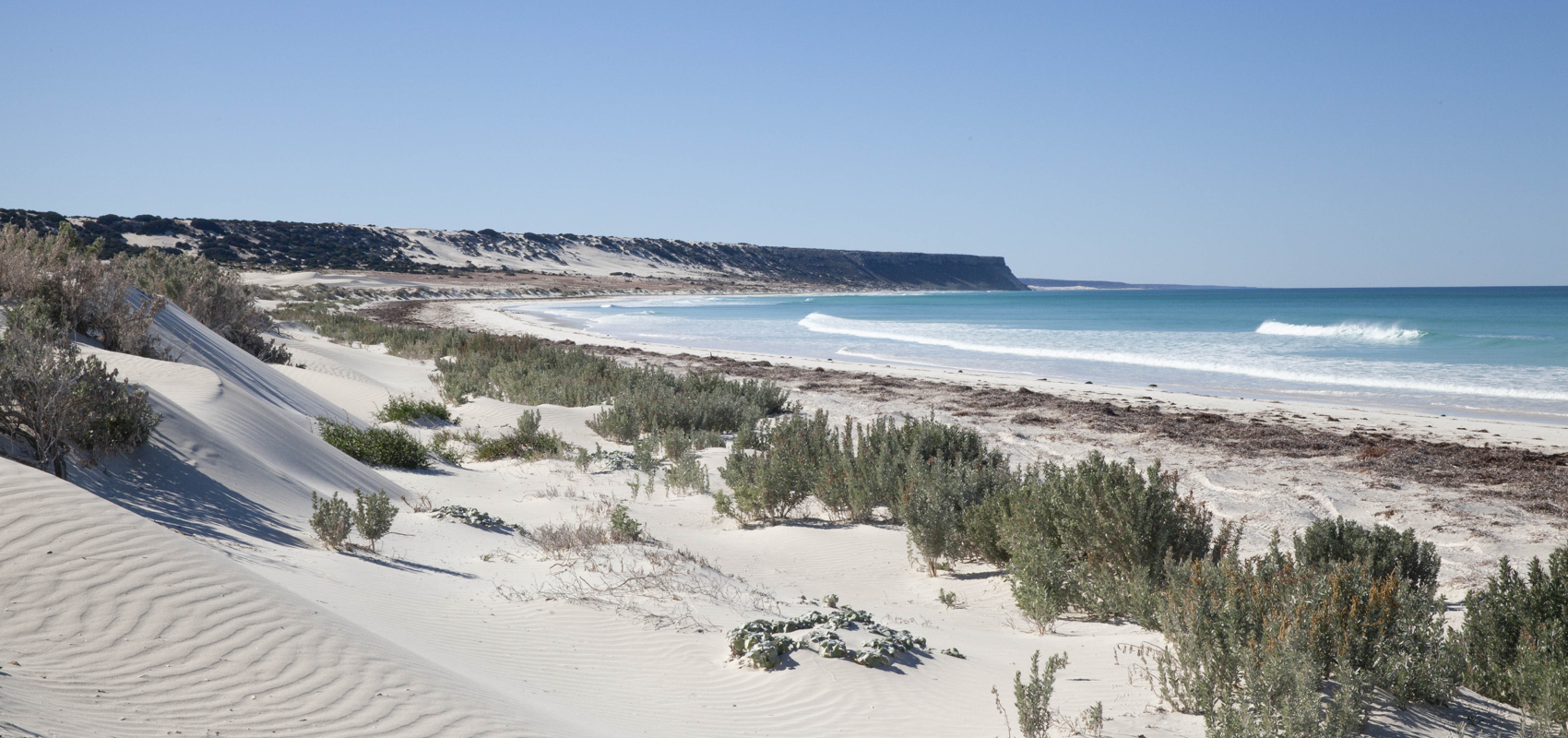 3. Relaxing in your room
Beautifully positioned atop an escarpment with distant ocean views, overlooking the Great Australian Bight, your room at Eucla Motel is a great place to escape the heat! All of our Motel rooms are equipped with air conditioning, an essential comfort for those warmer days. Pull up a comfy chair, pour yourself a cold drink, and grab a book and while away the afternoon. Then head to the air-conditioned bar & restaurant later in the evening for a meal from the fantastic a la carte menu.
Don't let the heat put you off coming to stay! We have you covered for the warmer days and nights – give us a call today to book your Eucla stay (08) 90393468.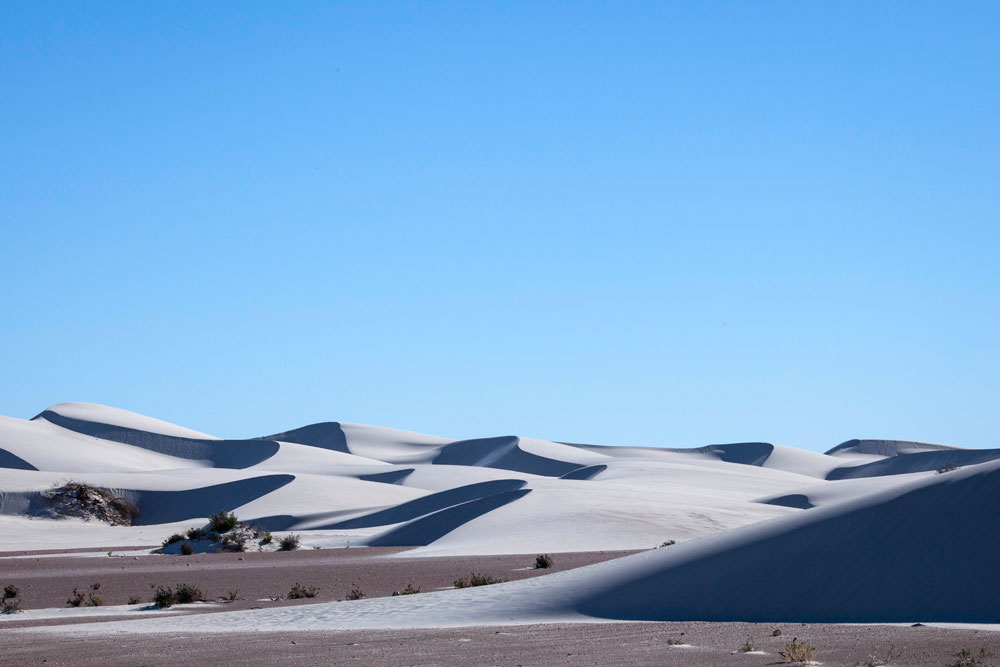 THREE WAYS TO KEEP COOL IN EUCLA